Navigating the complex compliance rules within the realm of employee benefits requires up-to-date knowledge and consistent adjustments to offerings. This may be something that your team would like assistance with to save time and streamline certain processes. eBen's experienced benefits compliance team will help you stay in compliance so that you can avoid issues and dedicate your time to the other matters that require your attention.
How To Keep Your Benefits Compliant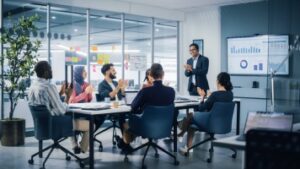 Keeping your benefits within the vast compliance requirements that exist under federal law means that you need a business partner who understands your unique issues and how to navigate the complex web to avoid penalties. These requirements can be ongoing throughout the year and depend upon your company's location, size, and more. At eBen our philosophy of Making the Complex Simple means that we will let you know what to complete with specific instructions, forms, and due dates. You deserve to have a consultant who will put this information together so you don't feel lost.
Why Work With eBen For Employee Benefits Compliance
Of course, you have other jobs to do besides reading about compliance all day—and that's where eBen can help. We are HR consultants who can tackle your employee benefits compliance challenges so that you can focus on the bigger picture. We can help you to:
Avoid penalties with the Affordable Care Act ("Obamacare") by making sure you offer coverage to the right employees, ensure your coverage counts as affordable and send the proper reporting to the IRS on an annual basis.
Comply with federal regulations such as ERISA and COBRA.
Provide your employees with the 20+ required annual notices including summary plan descriptions.
File required forms such as Form 5500, Medicare Part D Notice or PCORI fees.
Handle questions or audits from the IRS, Department of Labor and other federal agencies related to your group health plan.
These are just a few examples of the many tasks that an experienced benefits professional can assist you with. Even small companies must ensure that they are following the proper guidelines and filing their paperwork on time. Failure to do so can be costly—sometimes ranging into tens of thousands of dollars in fines.
Benefit Compliance Answers And Protection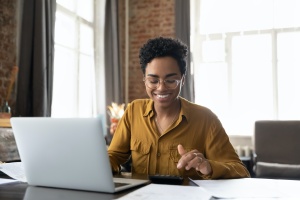 At eBen, we not only give you answers, we stand by our advice. When we give you guidance and you follow it, we hold our clients harmless and indemnify them against potential litigation or regulatory fines, or penalties. Our indemnification protection is exclusive to eBen and not offered by any of our competitors.
Our compliance team's recommendations and calls to action are underpinned by their careful research of new and changing regulations. Their attention to detail results in enduring client relationships and peace of mind.
The Expertise You Need
In a day of ever-changing rules, regulations and laws, we want to make the complex simple, which in turn provides a better experience for our clients. A distinct advantage the consultants at eBen can offer is a broad understanding of the regulatory environment and strong connections with policymakers in Washington to anticipate what's coming next. Keeping our team aware and informed makes sure we're looking out for you always. To do this we prioritize:
Consistency. We hold weekly internal meetings about new compliance regulations and developments, carrier updates, and more. These meetings also provide an opportunity for our staff to ask questions about compliance and other concerns.
Listening. We're dedicated to listening to our team members and finding ways to support their needs. Our operations team meets regularly to stay current with carrier markets, client materials and best practices.
All-Access Support. Our consultants and account managers highly value the access they have to the industry leaders within eBen to rely upon for support. The questions addressed in our weekly meetings and one-on-one interactions provide real-time education for our team members.
Communication Implementation. We develop tools that disseminate information to our clients and help them apply general rules to their unique situations. This came from listening to our clients who needed to know more than just what the rule was but how to apply it.
Reach Out To The Employee Benefits Consultants At eBen
Whether you are falling behind on HR tasks and need some support or you would like to talk to a consultant who can answer your questions, eBen is here to help. Reach out to our consultants to discuss your options or to schedule an appointment to get started on a partnership that will help your business succeed.