Having a reliable benefits program for your company can aid with employee retention, recruiting efforts, and workplace morale. An online employee and employer benefits portal offers a simple way for companies to improve the experience for all involved with employer-sponsored benefits programs.
What Is The Employee & Employer Benefits Portal?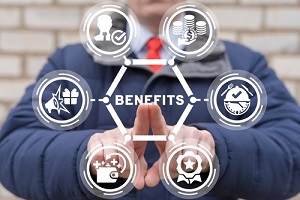 An employer benefits portal is a fully automated online administrative solution that streamlines the employee benefits administration processes. This custom-developed application optimizes the process so that employees enter their personal information only once.
In simplest terms, the portal will allow your company's employees a single entry point for all benefits, and your benefits administrator and employers a single point to reconcile the benefits and payment.
Employee Portal Benefits and Features
Online benefits portal allows employees the flexibility to enroll anywhere on any internet-connected computer or tablet for employer-sponsored benefits, and gives access to current coverage elections, FSA and HRA balances, as well as, benefit summaries and plan documents.
Employer Portal Benefits and Features
Employers also greatly benefit from an organized and optimized benefits portal. Notably, employers and administrators are able to manage all benefit coverages, plan administration, and employee communication online. They can also perform online enrollments and terminations, as well as, make changes for approval (perpetual or open enrollment) via the online benefits portal.
When Should I Consider an Employee and Employer Benefits Portal for My Company?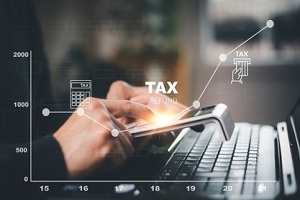 Employee and employer benefits portal is recommended for any company that has an employee benefits program, especially those that are not satisfied with the current administrative system and employee benefits enrollment processes. Clients use the employee and employer benefits portal for a variety of purposes, including but not limited to:
Payroll and tax administration
Consolidated billing
Flexible spending account (FSA) administration
Health reimbursement arrangement (HRA) administration
COBRA administration and HIPAA compliance
eBen Is An Experienced Consulting And Brokerage Firm
To learn more about how our employee and employer benefits portal can benefit your business, call us today. We are more than happy to discuss the specifics of your situation and help you determine if our online portal system is the solution you have been searching for.