The right benefits package can help draw, retain, and motivate the best talent. Group life benefits are part of a complete employee benefits package and a cost-effective way for employees to receive a more generous premium for life insurance than they could otherwise receive with an individual policy. Let eBen assist you with our consulting and brokerage services, building custom solutions for your benefit needs.
What Are Group Life Benefits?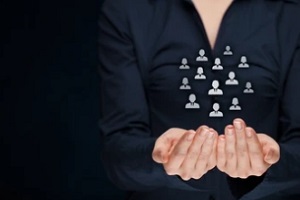 Group life benefits is an employer-sponsored life insurance coverage that includes all employees who elect to be covered; paid by the employer, employees, or both, employee payment may come in the form of pre-taxed deductions from regular paychecks. Through group coverage, individual employees gain the opportunity to receive generous benefits that could not otherwise be acquired on their own.
Life And AD&D Insurance With eBen
While no one wants to imagine a worst-case scenario, your employees and their loved ones will rest easier knowing there is a benefit plan in place should an unexpected life event occur. Life and accidental death and dismemberment (AD&D) insurance compensates members of the policy in the event of death or accidental dismemberment. Policies with eBen, in most cases, guarantee an issue of $150,000. One notable difference between life and AD&D coverage is that life insurance covers events of death, whereas AD&D solely covers accidental deaths and dismemberments (i.e. the loss of a limb).
How eBen Can Assist You With Group Life Benefits For Your Company
eBen has been in operation since 1999. Throughout those years we have earned a proven and trusted name in the employee benefits industry, and we offer our vast expertise to companies across the United States. Our primary services offered include group life benefits consulting, brokerage services, and administrative solutions.
Consulting Services
We believe industry experience is invaluable. We also believe in taking the time to acquire a deep knowledge of our client's individual organization – educating, listening, and building custom solutions for their benefit needs.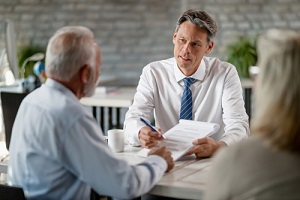 This is what separates us from our competitors who often offer a one size fits all approach when advising clients. When you work with our consulting team, you can be assured we are on your side helping you make sound decisions to secure the coverage options that you and your team deserve. Our goal is simple – to consistently exceed our client's expectations.
Brokerage Services
Much more than a consulting firm, our team is made up of nationally recognized leaders in the employee benefits field. We take seriously our responsibility to represent our clients in their search for equitable coverage. We leverage the strategic relationships we have with other industry leaders to bring you the most competitive rates available. Let us partner with you in finding the carrier that is right for you as you start or enhance your group life benefits coverage.
Administrative Solutions
eBen improves benefit program efficiencies with unmatched administrative support services. Our services reduce program costs by helping your staff achieve greater efficiencies and control over day-to-day and annual processes. We also promote plan participant insurance consumerism with one-on-one human support, self-service web-based tools, open enrollment, and ongoing education. Our internal consultants deliver day-to-day and annual administrative tactical support. We are here to make the process easy for all involved and to help avoid unnecessary setbacks, conflicts, and confusion.
Are You Considering Group Life Benefits for Your Company?
Why do you offer benefits to your employees? What is the most important: cost or rich benefits? What has been the philosophy you have with regard to benefits?
These questions are just a part of learning and integrating your approach to benefits. We have also found discovering a client's disposition to taking risks is a critical element of gaining an appreciation for who you are as an organization and what you want your collective future to look like. eBen has decades of experience helping companies find the right benefits options — including group life benefits — and assisting them with implementation. If you would like to learn more about group life benefits and our consulting and brokerage services or are ready to partner with us, then contact us today via phone or message.