Your company is legally obligated to distribute certain annual notices to participants in your employee benefits plans and other groups of employees. It can be challenging to stay on top of the many different notices that must be sent along with their deadlines and distribution.
At eBen, our employee benefits consultants can handle this complicated task, ensuring you remain in compliance with the law and keep your employees fully informed of their rights.
What Are Annual Employee Notices?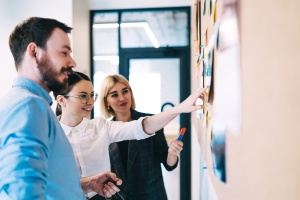 Annual employee notices are required to be provided by the employer informing employees of their rights regarding benefits.
Medicare Part D Notice Of Creditable Coverage
The Medicare Part D Notice of Creditable Coverage informs employees about their prescription drug coverage and how it compares to that offered by Medicare. This form must be sent to individuals who are eligible for Medicare Part D, although it is best to send it to every employee because it can be difficult to identify which of your employees, spouses, or dependents fall under this category.
Children's Health Insurance Program (CHIP) Notice
Employees who are eligible for premium assistance through the Children's Health Insurance Program (CHIP) or Medicaid state programs must receive this annual notice, although it is typically sent to all employees. It includes information about the benefits of CHIP and how families can apply for the program.
COBRA Initial General Notice
A basic requirement of the continuation of health coverage under federal COBRA is providing an initial notice to any covered employees, along with their covered spouses. It must be sent within the first 90 days of coverage but only needs to be provided once.
Women's Health and Cancer Rights Act (WHCRA) Notice
The WHCRA notice is for individuals who choose to have a breast reconstruction procedure following a mastectomy. If your company's health plan provides coverage for mastectomies, it must also cover certain services related to the procedure. These notices must be sent upon enrollment and on a yearly basis thereafter.
Americans with Disabilities Act (ADA) Wellness Program Notice
This notice does not require annual distribution, but it is considered good practice to include it with other annual notices. It must be sent before an employee provides you with health information, and employees must be given time to decide whether they wish to participate in the program.
Health Insurance Portability and Accountability Act (HIPAA) Special Enrollment Notice
Companies are required to provide a Health Insurance Portability and Accountability Act (HIPAA) special enrollment notice when employees are offered the chance to enroll in their health plans. However, this notice is so important that many companies choose to deliver it annually with other notices. It explains eligibility and the enrollment process.
Primary Care Provider Designation Patient Protection Notice
The Primary Care Provider Designation Patient Protection Notice informs employees of their rights should they need to be hospitalized, such as the right to choose their own primary care provider regardless of whether your company has a preferred provider organization (PPO).
eBen's Annual Employee Notices Services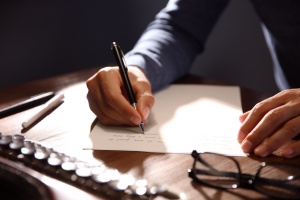 At eBen, our experienced consultants will handle every aspect of your employee notices so you can be assured of full compliance. Our services include:
Determining Required Notices: We will determine which notices you are required to send and which members of your team must receive them. It is considered good practice to send certain other notices on an annual basis as well, even if they are not specifically required, so we will put together a package of notices that suits your business.
Composing Employee Notices: We will ensure that each notice contains the terminology and information required by law. In cases where notices will be posted online in an employee portal, we will make sure the messaging is accurate and clear and employees know how to access it.
Tracking Notices: We will keep records of the notices that were sent.
Contact the Employee Benefits Experts at eBen for Assistance with Annual Notices
Staying on top of annual employee notices and their constantly evolving requirements can be a daunting task, and noncompliance can result in steep fines. The benefits experts at eBen can handle this entire process from start to finish, freeing up your team to focus on advancing your business.
Contact us today via our online form or call us at (910) 518-9338 to discuss your business's needs and learn more about our services.