Benefits administration portals are a single entry point for all employee benefits, allowing your employees to enroll in their employee benefits programs online at any internet-accessible computer or tablet. Your company's employees, employers, and administrators can monitor and enroll in their coverage through this easily accessible online benefits portal from eBen's partners.
Benefits Administration Solutions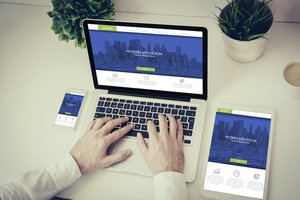 Businesses that offer benefits to their employees will also need to ensure those benefits are well-managed. eBen's benefits administration partners will take on the work of building, managing, and updating your organization's employee benefits program. We consult on designing and marketing a benefits package to meet the needs of your company.
With benefits administration solutions, your employees only have to enroll once, whether you have perpetual or open enrollment. You can integrate and maintain all employee benefits with this innovative, online system regardless of the number of insurance carriers you utilize for your employer-sponsored benefits program.
Features Of Benefits Administration Systems
Benefits administration systems are advantageous for both employees and employers. They make the difficulties and complexities that are often involved with the administration of employee benefits, effortless. The ability to combine all processes and data information into a single, easily accessible online portal is an invaluable asset.
Benefits administration offers notable advantages for employees. These advantages include but are not limited to:
Enroll online at any internet-connected computer for all employee benefits
Access current coverage elections, FSA or HRA balances, life insurance beneficiaries
Access all benefit summaries and plan documents all in one place
System Features For Employers
The role of employers and administrators, as it pertains to benefits administration, is made notably easier with the assistance of eBen and our administrative software partners. The advantages include:
Manage all benefit coverage, plan administration, and employee communication online
Perform online enrollments and terminations
Access all employee coverage elections or changes for approval (perpetual or open enrollment)
Common Client Uses For Benefits Administration System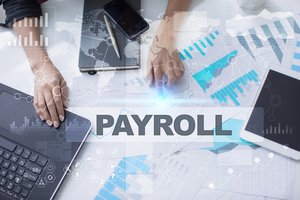 Benefits administration system allows your company to integrate multiple processes into a single online system. This facilitates the reduction of time spent on human resource efforts and the risk of costly mistakes. Invariably, our clients use our benefits administration system partners for the following purposes:
Payroll & Tax Administration
Web-based payroll and tax administration services allow your company to carry out all processes within a single, streamlined system. Our benefits administration software partners assists your company with:
Web-based payroll check processing
Time and attendance
Tax filing and compliance
Direct deposit
Child support & garnishment administration
Consolidated Billing
Consolidated billing involves the combination of all accounts with insurance carriers into one system for modernized processes. With eBen's benefits administration system, your company is able to:
Use one bill to reconcile and pay
Consolidate multiple Insurance Carriers
Consolidate multiple Insurance Products
Flexible Spending Account Administration
Flexible spending accounts (FSA), are accounts that the account holder can use to pay for out-of-pocket medical, dental, and vision expenses or dependent care expenses. This most often involves contributions from the employee's paycheck before taxes are assessed. Administration system features include:
Healthcare Reimbursement Account
Dependent Care Account
Debit Card Transactions
Premium Only Plan / Cafeteria Plan
Health Reimbursement Arrangement (HRA) Administration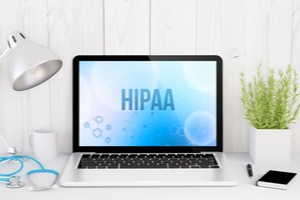 A health reimbursement arrangement (HRA) involves the reimbursement for paid medical expenses. With an HRA, the employee or insurance carrier is typically the one who provides the reimbursement to the employee. HRA administration services include:
Exclusive Aggregate Protection Contract (reduces the risk that other HRA's pose)
First dollar or "bridge" deductible reimbursement
Health reimbursement arrangements can be complex to procure, set up, and manage long-term. eBen assists with consulting, brokerage, and administration services, so you always have a partner and advisor throughout the entire employee lifecycle.
COBRA Administration & HIPAA Compliance
It is essential to follow applicable COBRA and HIPAA guidelines to avoid violations that can significantly harm your company. The good news is, eBen demonstrates the COBRA administration and HIPAA compliance processes for easy assimilation and integration. Our benefits administration system partners assist with the following:
Initial New Hire Notice mailing
Qualified Beneficiary Election Notice
Premium collection
Date and eligibility tracking
HIPAA Certificates provided

A sound strategy for COBRA and HIPAA administration and compliance is a win for both employees and employers, providing your company with regulatory peace of mind. Employees can rest assured that they are receiving (and will receive) the protections due, and employers and administrators can rest easy knowing they are securely in a state of compliance.
Call A Member Of Our Benefits Administration Team Today
eBen has more than 20 years of experience offering employee benefits services. We look forward to the opportunity of supporting your company's operations with our modernized benefits administration system. To learn more, or get started, call us today.