HR administration with eBen equips you with the resources and information you need to operate a reliable and organized HR department. With our advanced and proven human resources management system and consulting services that have decades of experience, you can trust that your company will greatly benefit when you choose us for your HR administration needs.
What is HR Administration With eBen?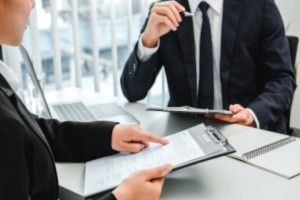 HR administration with eBen is a way to manage your human resources processes and data. Through the implementation of our innovative human resources management system and consulting services, you have all you need to remain compliant with all HR standards and responsibilities.
Human Resources Management System (HRMS)
eBen's human resources management system (HRMS) is an online system that allows your organization to effortlessly manage human resources processes and data. Along with our partners, you gain access to an HR administration system that allows you to combine multiple efforts and vendors into a single, easy-to-use online system.
Human Resources Consulting Services
Our dedicated team at eBen, along with our industry partners, has decades of experience assisting companies with their human resource administration needs. From answering questions about HR basics to assisting you with the creation of an employee handbook, our team can help you with all of your internal needs.
Why Choose eBen for HR Administration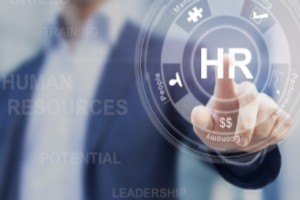 eBen and our partners take pride in offering a trustworthy service and HR administration system to clients. Throughout the decades, we have formed strong relationships and established industry partnerships that help us offer a variety of services and personalize your plan just the way you need it for your company.
A Successful Track Record Providing Benefit Solutions
eBen has decades of industry experience, and we have a track record of success assisting clients all throughout the United States with their HR administration needs.
Personalized Services to Meet Your Precise HR Need
We take the time to get to know the companies we assist and their unique needs and goals. This allows us to go the extra mile and personalize their service, so they get the HR administration solutions they need.
Established Industry Partners to Ensure Success
We have relationships with established industry partners that help us deliver the best service for our clients that is possible.
Who Needs HR Administration?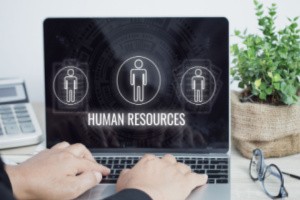 Any business that has an HR department (either an internal team or an outsourced HR department) can greatly benefit from an HR administration system they can trust. In general, it is recommended to have an HR team if you have more than 25 employees.
eBen Makes HR Administration Simple for Businesses
HR administration can be a headache and lead to serious internal complications within your organization if not organized and managed properly. eBen makes the complex processes of HR easy for your company. To learn more and to get started with HR administration with eBen, give our professional team a call today.