HIPAA compliance is essential to any business to avoid costly penalties, loss of employee confidence in your willingness to protect their information, public relations nightmares and the undermining of the effectiveness of your employee benefits and human resource processes. eBen helps our clients maintain compliance with complex HIPAA requirements, providing you and plan participants with the peace of mind knowing you are not violating any HIPAA regulations.
What Is HIPAA Compliance?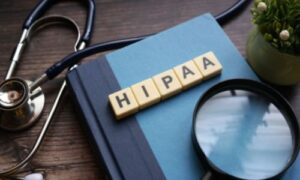 The Health Insurance Portability and Accountability Act (HIPAA) was passed in 1996, a provision of which requires the protection of sensitive protected health information (PHI). HIPAA requires that plan participant information not be disclosed without their consent unless it falls within one of the permitted exceptions – primarily exchange of information for coverage purposes, payment of bills associated with medical treatment or for the operation of a group health plan. Under HIPAA (and subsequent regulations and laws), any group that sponsors a group health, dental and/or vision plan must follow its privacy and security guidelines.
The Importance Of HIPAA Compliance
A failure to follow all HIPAA guidelines could result in hefty fines that your organization is responsible to pay, lawsuits that could also result in great financial harm to your organization, and impact Human Resources and other aspects of your employment relationship as well as the proper operation of your group health plan. That also means that you must be mindful of who will see this data outside of your organization – called Business Associates – but also prepare your employees who may see the most sensitive information to understand their obligations to your company under HIPAA. eBen has consultants on staff who can help ensure your company (which includes all employees) understands these requirements and is in compliance with HIPAA standards.
eBen Compliance Team
eBen offers consulting services for organizations that are required to abide by HIPAA guidelines. Our process includes an in-depth review of your current HIPAA procedures to ensure compliance, training and adoption of necessary procedures.
Our compliance team's recommendations and calls to action are underpinned by their careful research of new and changing regulations. Their attention to detail results in enduring client relationships and peace of mind.
General compliance services include the following:
Compliance Assessment: a review and overlook of your companies current plans, policies, procedures and filings. We will also take a deeper dive into compliance with federal, state and local laws and regulations.
Complete Report: Once we have reviewed your current status, we will bring to you suggestions and an action plan for reconstructions of all identified deficiencies and ongoing best practices
HIPAA specific compliances include the following:
Assessment, gap analysis and ongoing support
Personalized compliance plan
Current HIPAA documentation
Training for privacy officers and management
HIPAA Guidelines Review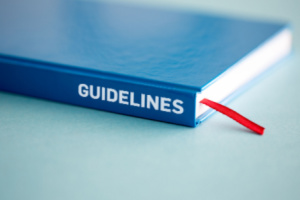 The first step in eBen's HIPAA compliance process is a detailed review of your current procedures to ensure you follow HIPAA guidelines. There are four primary components of HIPAA that should be followed, which are:
Privacy Rule
Security Rule
Breach Notification Rule
Enforcement Rule
If there are any concerns that we find throughout our review, then we can recommend a way to address them long-term to ensure your company is in compliance with all HIPAA privacy and security rules. This may include but not be limited to securing your patient records and helping you protect against cyber-attacks and data breaches.
Who Is Subject To HIPAA Guidelines?
In general, HIPAA guidelines apply to medical care providers (such as hospitals, doctors and pharmacies) as well as employers that offer group health, dental and/or vision benefits. The need to protect their covered employee and dependent medical information and data are vital in today's regulatory environment. Give eBen a call to find out if and to what extent HIPAA guidelines apply to you, your employees, and your organization.
Contact eBen To Ensure Your Company Is HIPAA Compliant
HIPAA compliance is as important and strongly enforced as ever before. eBen understands HIPAA compliance and will work with your team to ensure you're following all HIPPA guidelines. To learn more about our services and benefits portal for administrative purposes, contact us via phone or send us a message online today.