Group Dental Benefits from eBen starts with strategic planning about your employees' needs and finding a provider that fits your company's goals and objectives. Whether you are looking to start your company's employee benefits program or extend your coverage by adding group dental, our consultants at eBen can assist you.
When Should My Company Consider Group Dental Benefits?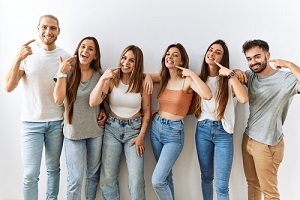 Group dental benefits are one of the more affordable types of coverage options that a company can offer as a part of an employee benefits program. Every company should assess how dental benefits can benefit them, and we can help you determine if a plan is right for you during an initial call.
Whether the employer chooses to pay for its employees' dental coverage or offer dental benefits as a voluntary option, dental health rounds out a healthy employee.
What Are Group Dental Benefits With eBen?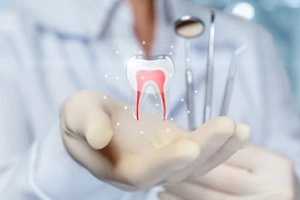 Group Dental Benefits provide employees with dental services at a more affordable rate than they could obtain with an individual insurance policy or just paying out of pocket for cleanings, fillings and expensive services. The coverage options for group dental insurance may vary based upon your company's preference for coverage and the insurance carrier you choose. However, common services that are covered by dental benefits include:
Cleanings
Routine x-rays
Fillings
Root Canals
Dentures
Extractions
Crowns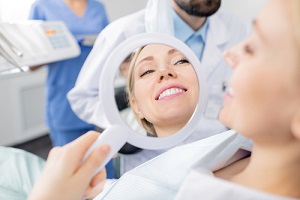 When you choose to work with eBen, we ensure you receive the right benefits without paying for unnecessary coverage options. This helps ensure your company and employees pay the right rate to keep premiums costs and benefits in balance.
Get A Fresh Perspective on your Company's Benefits Policy
You can get the process toward employer-sponsored or voluntary dental benefits started with a consultation call with an eBen representative. During the initial call, we are glad to answer your questions and concerns to determine how a group dental benefits plan through eBen can benefit your company.