In simplest terms, Medicare supplement insurance is supplemental coverage for your primary medical coverage – Original Medicare. Original Medicare has two parts; Part A for Hospital Inpatient coverage and Part B which is for Outpatient services, doctors and durable medical equipment. This coverage is also known as Medigap insurance and pays secondary, picking up after Original Medicare has paid, and requires a stand alone drug plan.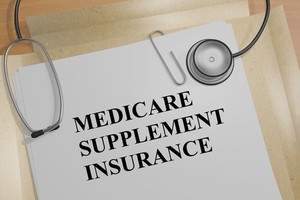 Individuals need either supplemental insurance or another product called Medicare Advantage (MAPD) which takes the place of Original Medicare and pays as primary similar to a group plan. The out of pocket for these MAPD type plans vs. Medicare Supplement will be greater since these are lower costing plans.
Either way, this helps with extra charges, over reasonable and customary, as well as, out of pocket limits that Original Medicare does not offer; which can leave individuals having to pay greater out of pocket expenses in a worse case for medical costs versus having a Medicare Plan.
Our Medicare Supplement Insurance Services
Our primary services for Medicare insurance include consulting, brokerage and administrative solutions. We can ensure you get precisely what you desire for your plan at a fair and competitive rate.
Insurance Brokerage Services
Not only is our team here to advise you every step of the way, but we also go the extra mile. This encompasses each individual completing a Medicare Quote Form Request with general information including medications and preferred providers/hospitals/doctors to conduct a thorough analysis of all the plans available. Results can vary depending upon the state and county. Quotes are personalized to your specific needs and preferences using our long developed relationships with most of the Major Medicare Insurance Carriers.
Medicare Eligible, But Still Working Full-Time
Our team is able to compare your employer's group plan and cost with Medicare to help you make an informed decision as to whether you should defer Medicare until you are no longer eligible for your employer's group plan or enroll in Medicare as soon as eligible.
Medicare Supplement Insurance Consulting And Brokerage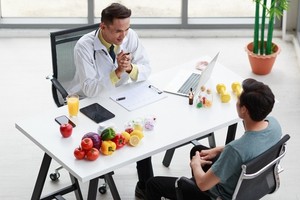 Throughout the decades we have found the surest ways to connect our clients and to make certain they are taken care of, including finding the right Medicare supplement insurance. We have also formed beneficial relationships with insurance carriers and other industry leaders, helping us to connect our clients and procure the best benefits package that is possible, at an affordable price.
Connect With eBen For More Information
eBen can assist you with your Medicare coverage needs. To learn more and get started with our consulting and brokerage services, reach out to us today via phone or message. We would love to hear from you and get your medicare insurance coverage started.