Employer-sponsored voluntary benefits programs are a great way to improve the overall work experience of your company employees, which can reduce the employee turnover rate, assist with recruiting efforts, and lead to improved company morale. eBen offers benefits consulting and brokerage services to ensure your company receives a great deal on a voluntary benefits programs from a qualified and reputable insurance carrier.
What Are Voluntary Benefits?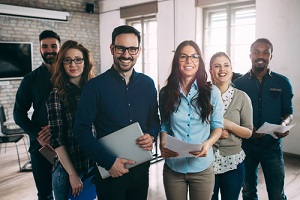 Voluntary benefits are services — usually insurance coverages — that employers offer to their employees at a discounted price due to a group rate. Voluntary benefits are usually paid by each employee (either solely or partially) through payroll deferral. The benefit of voluntary benefits is that it provides an opportunity for the worker to receive a discounted rate compared to an individual policy for important insurance coverages.
What Are The Different Types Of Voluntary Benefits?
eBen can assist you with all of your company's benefits needs and goals. Common types of voluntary benefits that we can assist with include but are not limited to:
Dental – This covers most of the costs associated with diagnostic and preventive dental services for your employees. Many if not most restorative procedures are covered as well.
Vision – A vision insurance voluntary benefit for employees covers most or all of the costs for eye exams, contact lenses, prescription eyeglasses, and more, all at a low premium cost.
Life and AD&D – This stands for life and accidental death and dismemberment, and it is a form of life insurance policy that also covers death and the loss of a limb due to an accidental occurrence.
Short Term and Long Term Disability – Disability coverage protects your employees in the event they are injured or ill to the point it prevents them from working for a notable amount of time.
Long Term Care – This coverage option for employees protects them in the event long-term care for themselves or a dependent is necessary.
Voluntary Accident – Accident insurance pays the policyholder directly after the event of an accident occurs.
Cancer Plans – Cancer insurance plans are a great way for employees to have peace of mind, knowing that much or all of their costs are covered if they were to receive a cancer diagnosis.
There are many additional types of voluntary benefits your company can consider offering to employees. Regardless of the specific types of benefits you are interested in or the extent of coverage you desire for your employees, eBen can assist you with all steps involved with the process, ensuring you receive a fair rate and quality service.
What Do Our Voluntary Benefits Services Include?
eBen offers consulting and brokerage services for companies that desire voluntary benefits for their employees. If you want to ensure you procure a great insurance rate with a reliable employee insurance provider, then eBen is here to assist you.
Benefits Consulting And Brokerage Services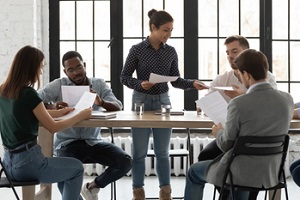 eBen takes the time to understand your goals and needs, whereas many competitors may simply offer a one size fits all, cookie-cutter approach. Our benefits consulting services include but are certainly not limited to:
Detailed market analysis of bid results
Cost containment strategies
Return on Investment (ROI) analysis
From in-depth research of the market to provide you with a benefits portal for employees, eBen ensures you are informed and able to make sound decisions throughout the process. Our brokerage services allow us to connect you with the best insurance carrier according to your needs. Our brokerage services include:
Request For Proposal (RFP) submission and review to qualified insurance carriers
Preferred Provider Organization (PPO) comparison by ZIP code
Voluntary benefits implementation and system management
To learn more about how we can assist you with benefits coverage for your employees, you can call a member of our professional team today.
Administrative Solutions
We also offer administrative solutions for companies to best implement their benefits programs. Specifically, our administrative solutions consist of an online portal system in which your employees can effortlessly enroll in the voluntary benefits they need.
When Should My Company Consider A Voluntary Benefits Program?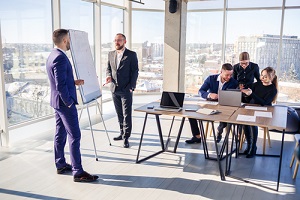 Any company that has multiple employees with the potential to expand in the future should consider how a voluntary employee benefits program can benefit them. In general, many recommend a benefits program for companies that have more than 20 employees, particularly those who have an interest in improving workplace morale, employee retention, and recruiting strategies.
Contact Us Today To Learn More About Voluntary Benefits With eBen
You can speak with one of our experienced voluntary benefits consultants today via phone call or by sending us a message. We take pride in helping our clients achieve their goals for employee benefits and are there to assist you throughout every step of the process, from determining your needs to implementing your program within your company.