Employee benefits are an effective way to improve the overall experience for employees within an organization. Having employee benefits also allows for an improved new talent recruiting strategy, lower employee turnover rates, and protection for your company. eBen offers employee benefits services, including consulting, brokerage, and administrative solutions.
Our experienced and dedicated team can assist you with determining your company's employee benefits needs, procuring fair rates for all policy options, and provide you with a cohesive administrative solution that allows you to integrate all programs into a single online system, regardless of the number of insurance carriers your company uses.
What Do Employee Benefits Services Include?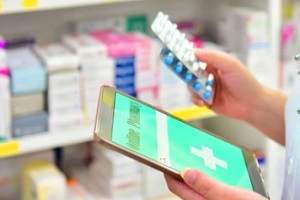 We personalize our services for our clients based on the specific goals you have for your company and your company's needs. We take the time to learn more about your business so that we can best serve you. Our employee benefits services include professional consulting, insurance solutions, voluntary benefits assistance, and benefits compliance.
Brokerage And Consulting Services
Our experienced team can assist you with all aspects of your employee benefits programs. We have a keen understanding of the industry and have built relationships with reputable insurance carriers and other industry professionals. Whether you need answers to questions and concerns your company is experiencing or need a complete assessment of your employee benefits proposals to ensure you receive adequate coverage at a fair rate, eBen can assist you with reaching your company's goals and meeting your needs for employee benefits coverage options.
Insurance Solutions
eBen offers a range of insurance solutions. This is particularly for group policies that your employees can elect to receive, although individual insurance coverage options are also available. Insurance solutions that we can assist with include but are not limited to:
Medical
Dental
Vision
Life & AD&D
Short Term Disability
Long Term Disability
Long Term Care
Critical Illness
Cancer
Pet Insurance
Our team presents multiple policy options for a comprehensive employee benefits package for your company. We receive offers from multiple carriers and conduct detailed market analysis and bid assessments to ensure you receive the most generous rate possible while prioritizing high-quality coverage.
Voluntary Benefits
Voluntary benefits make a benefits package much more enticing for current and potential employees. It will give workers options that allow you to keep current employees happy and attract new ones. The choices and options allow employees to customize their benefits package to meet their personal coverage goals. Voluntary benefits are commonly paid for 100% by the employee. Coverages are offered on a group basis allowing for comprehensive, competitive benefits versus purchasing individual policies. We offer consulting and brokering services for the following types of voluntary benefits:
Dental
Vision
Life & Accidental Death & Dismemberment
Short Term Disability
Long Term Disability
Accident
Cancer
Critical Illness
Pet Insurance
Voluntary benefits programs are one way for your employees to get the coverage they otherwise may not be able to afford. This creates a positive atmosphere within your workplace and improves employee retention.
Our Employee Benefits Process Explained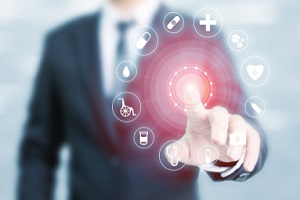 When it comes to designing an annual employee benefits strategy and executing every component, details matter. eBen's process attends to the daily and annual requirements of your benefits program while maintaining a focus on the horizon. Our approach to benefits management delivers an immediate and ongoing positive impact on your organization and employees, allowing for data-driven refinements along the way.
In this day of ever-changing rules, regulations, and laws, we want to make the complex simple, which in turn provides a better experience for our clients.
To do this we prioritize:
The first step to starting, expanding, or improving your company's employee benefits program is calling our eBen team. A member of our team will gladly answer your initial questions and concerns. From there, we get to work. We conduct a detailed assessment of your company as well as your industry.
Why Choose eBen For Employee Benefits Solutions
Our goal is to consistently exceed our client's expectations. We simplify employee benefits and HR, empowering employers to manage risk and employees to better understand and use their benefits.
This mentality is driven by the reality that many professionals in our field are competent – but not necessarily keeping up with the times and for some, refuse to evolve. Here's what differentiates us from our competitors:
Deep knowledge – keeping clients informed of the ever-changing regulatory landscape and market innovations
Consultative approach – educating, listening, and building custom solutions for their benefit needs
Integrated services that increase efficiency through our proprietary technology
As employee benefits specialists, we provide innovative tools, strategies, resources, and expertise to drive results for employers. Our consultants put an emphasis on understanding the unique needs of your business and your people.
Get In Touch With eBen Today To Start Your Plan
Are you ready to get started with employee benefits? If so, then contact an industry professional today by phone or message. eBen takes genuine pride in helping our clients achieve their employee benefits goals and needs, and we are there to help you throughout every step of the process.