Your company can benefit from offering cancer insurance plans for employees, along with other types of employee benefits plans. eBen has significant experience assisting companies with their cancer insurance needs and goals, offering consulting and brokerage solutions in addition to our administrative online solutions.
What Is Employer-Sponsored Cancer Insurance?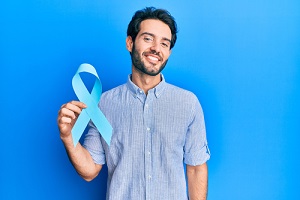 Cancer insurance is a type of insurance policy that covers most or all of the costs associated with cancer screening, diagnosis, and treatment. It can be offered as a part of critical illness insurance or as a stand-alone policy that only applies to cancer-related critical illnesses. An employer-sponsored cancer insurance policy can offer unique benefits for employees, such as reduced costs and an easier payment process.
About Our Brokerage And Consulting Services For Cancer Insurance
eBen can help your company establish your goals for cancer insurance policy options for employees, find the right cancer insurance carrier, and ensure that your employees have access to a policy at a fair rate and with ideal benefits coverage.
Establishing Your Cancer Insurance Goals
The first step we take with new clients is a thorough review and discussion of their cancer insurance needs and goals for employees. This allows us to find you the best plan possible for your company and employees.
Finding The Right Cancer Insurance Carrier
eBen has preferred access to a range of employer-funded products, including cancer insurance plans, and we can help you find a carrier that meets your specific cancer insurance goals for employees. Keep in mind, cancer insurance plans can be offered to employees along with a more comprehensive employer-sponsored healthcare coverage plan.
Market Review And ROI Analysis
Through our years of experience, we have gained a great understanding of the employer-sponsored cancer insurance industry and work diligently to ensure you procure a competitive rate. We can also discuss ROI analysis and strategy to ensure your cancer insurance plan is financially optimal for both your company and employees.
Cancer Insurance Procurement And Implementation
Our consulting and brokerage consultants at eBen can help procure your insurance plan with the carrier that best fits your needs and company budget. We handle much of the initial communication with the carrier for you so that you can focus on the daily operations of your company. We can also help implement an easy enrollment process for employees and handle other administrative tasks as well (see below).
Administrative Solutions For Your Cancer Insurance Plan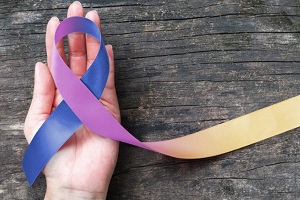 eBen offers a fully automated online benefits portal that allows your administrators to manage the company insurance programs and allows for employees to easily enroll in their benefits program. This innovative administrative solution from eBen makes offering employee benefits effortless.
Get In Touch With eBen Today To Get The Process Started
eBen can assist you with all employee benefits-related questions and concerns that your company has. To learn more about our consulting services, brokerage services, and administrative solutions, contact us today. Our experienced team is more than happy to answer your questions and help you get started.