Defining, analyzing, and mitigating risk are essential components of business success, and sometimes having an outsider's view can make all the difference. At eBen, our professionals have the experience and insight needed to properly assess your organization's risks and determine the best path forward.
eBen's Risk Management Services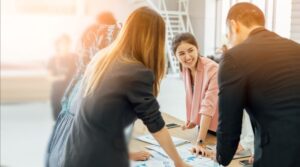 Risk management looks different for every organization and situation, and there is no one-size-fits-all solution to this pressing business concern. Our risk management consultants work tirelessly to identify the risks your company is facing right now as well as those that could pose problems in the future. We can examine risks related to a broad range of areas, from COBRA and HIPAA to employee benefits coverages, payroll and tax administration, and general compliance.
Our Risk Management Process
We are a full-service consulting firm that uses predictive modeling and our extensive understanding of risk adjustment for solutions that get results. Our services are tailored to each client to help them meet their unique objectives. However, most of our risk management plans will include the following essentials:
Identifying Risks – Our consultants will perform an in-depth assessment of your organization, identifying current and potential risks and assessing the threat they pose. We can also perform data analytics and data analysis to determine how your organization is performing.
Risk Management Consulting – Our experts will devise an effective approach to the risks we identify and advise your organization on the best way forward. If your organization will require the services of third-party companies to reduce risk, we can provide brokerage services as needed.
Risk Management Plans – We will create a customized risk management plan that can help your organization address problems that arise in the future, ensuring the relevant parties are prepared to act swiftly and appropriately.
Why Outsource Risk Management?
Some of the benefits of entrusting your risk management duties to seasoned professionals include:
Improve Cash Flow – Leaving your risk management activities up to professionals whose sole focus is risk management can save your business significant time and money. We can work quickly and accurately to identify and mitigate your risks, which means your organization does not need to add a new position to its payroll and you can start seeing savings sooner.
Project Future Risk – One of the most important components of risk management is projecting future risk. Our cutting-edge tools and deep knowledge of changing regulations position us to project future risks from an informed point of view, putting your organization in control of situations before they occur.
Reach Out to the Risk Mitigation Experts at eBen Today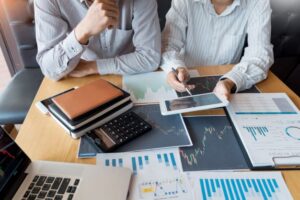 Risk management has never been more complex than it is right now – nor has it ever been more important. At eBen, our experienced consultants are prepared to help your organization identify and manage risks and improve your company's long-term outlook. With more than two decades of experience in the industry, we are fully prepared to offer all the guidance you need to address risks before they turn into major problems that compromise your business's sustainability and profitability. Contact us today to learn more about our services or to arrange a consultation.