COBRA administration can be complex and highly technical, so it is essential for companies to have a keen understanding of COBRA and follow all applicable legal guidelines. eBen offers COBRA administrative services to ensure that all guidelines are followed and the employees and employers are satisfied overall with the administrative services.
What Is COBRA?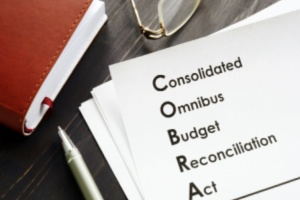 In 1985, the US Congress passed a law called the Consolidated Omnibus Budget Reconciliation Act also known as COBRA) that would allow health insurance to continue after a loss of a job or due to other qualifying events. This law is.
Many employees and their family members are able to stay on their employers' health benefits plan for a limited time after they are no longer with the company. Coverage lasts 18 to 36 months, depending upon applicable scenarios. COBRA applies to companies with at least 20 employees and gives the worker and their dependents up to 30-60 days to decide whether they want to continue with their health coverage.
Who is Eligible For COBRA Coverage?
In order to be eligible for COBRA, the employee must have been enrolled in the employer's health benefits plan prior to the discontinuation of the job and can be applied to the following:
Full-Time Employees
Part-Time Employees
Spouses of Eligible Employees
Dependents of Eligible Employees
Retirees
Termination for reasons other than gross misconduct
Reduction in Employee Hours
Temporary or Permanent Layoffs
Key Features Of COBRA Administration
Our COBRA administration services provide employers with all aspects of open enrollment assistance, sending notices, reinstating coverage, billing enrollees, processing payments, and more.
Open Enrollment
eBen will handle the entire communication process for open enrollment, such as reporting to insurance carriers and assisting eligible individuals with any questions or concerns.
Send Notices
COBRA requires plan administrators to provide a general notice of COBRA rights to covered employees within 90 days after their employer-sponsored benefits coverage begins. eBen has simplified the process for your company to send the initial notice to employees as they enroll in your benefits program.
eBen will provide specific notices and disclosures to covered individuals and qualified beneficiaries. We will notify all eligible health care participants of their right to elect COBRA benefits and communicate when the coverage is expected to end.
Bill Enrollees And Reinstate Coverage
The cost of COBRA coverage is usually high because the newly unemployed individual pays the entire cost of the insurance (employers typically pay the majority of the premium for their eligible, active employees) plus 2%. Our online administration system allows you to effortlessly collect premium payments that are within accordance with COBRA requirements.
HIPAA Certificates Provided
eBen provides HIPAA certificates as a part of our COBRA administration services. HIPAA, in simplest terms, protects the privacy of patient information; this may also apply to non-healthcare companies who have employee benefits programs and keep personal information about their insurance coverages.
Outsource COBRA Administration With eBen Today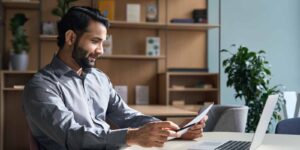 Understanding COBRA and ensuring all company requirements are fulfilled can be a challenge. For administrative solutions, in addition to professional benefits consulting, call the consultants at eBen today. We are glad to answer your questions and assist you with COBRA administration via our online benefits portal.