We want to make sure our clients are confident in their coverage options. We strive to help employees feel satisfied and protected with their insurance, that is one reason for businesses to acquire long term disability insurance. eBen offers long term disability insurance consulting and brokerage to help work through the details of this type of coverage. We don't just stop there, we pledge to be there each step of the way, even including working with you on options for our administrative solution to help with integration and employee enrollment after finding the right coverage choices.
What Is Employer-Sponsored Long Term Disability Insurance?

Employer-sponsored long term disability insurance covers all employees who elect to be a part of the policy in the event they are injured or ill and cannot work for an extended period of time. Most policies include a replacement of the employee's wages; although, in some cases, limits may apply. An employer or each employee (or both) may cover the cost of long term disability insurance.
Long Term Disability Insurance Services From eBen
Our primary long term disability insurance services include consulting, brokerage, and administrative solutions.
Consulting And Brokerage Services
Prior to working with your company, our team has worked to find the best insurance providers. eBen connects and facilitates your company with reputable insurance carriers that offer competitive rates for comprehensive coverage. We assist you in determining your precise policy needs and preferences as well as handling the request for proposal (RFP) and procurement processes on your behalf. We also implement cost control and return on investment (ROI) research and strategies.
Administrative Solutions
We also know that getting onto another system can be daunting, but with our administrative solutions, your whole team will be able to access your information in one spot. eBen offers an online portal system for employee benefits programs. Our innovative technology allows your employees to effortlessly enroll for disability insurance (and other benefits) on any online computer or tablet. You can integrate all of your employee benefits programs on our online portal even if you have policies with multiple employee insurance carriers. Your employees can effortlessly enroll in long-term disability insurance through the portal system. This administrative system allows you to integrate all employee benefits programs (even if they are from different insurance carriers) into a single system.
The Benefits Of Choosing eBen For Your Disability Insurance Needs
We have worked to dedicate our years of experience to help our customers. We are committed to providing the best possible service for every client. When working with us, you will gain several notable benefits when you choose eBen for your disability insurance needs.
More Than 20 Years Of Industry Experience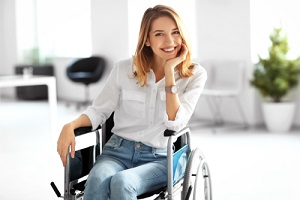 Our track record speaks for itself, and we have worked tirelessly to develop a trusted reputation within the industry. Since 1999, we have continually learned and improved our services. Our strive to develop relationships and continue improving allows us to offer an excellent and reliable service as it pertains to the procurement of a disability insurance policy and consultation throughout the process.
A Commitment To Excellence And Personalized Service
We know that your company is as unique as ours. We go the extra mile to personalize the experience for our clients, whereas many of our competitors offer one size fits all solutions. We get to know your company and your goals and formulate a plan of action together to get the best results. We also have our team make themselves available to answer your questions and concerns every step of the way.
Call eBen Today For Long Term Disability Insurance Services
We are ready to help you manage and acquire your long term disability insurance. We are here to help your company through the entire process, from fielding quotes from multiple reliable insurance carriers to the integration of your insurance within your company. To learn more about our services and how we can best assist you, contact us via call or message today.