The complexities involved with short term disability insurance can become overwhelming for those outside the industry, and you may not know if you are receiving a fair rate. At eBen, we use our decades of experience with disability insurance to not only help clients receive comprehensive short term disability insurance at a competitive and fair rate for employers and employees, but we also work to explain the details of proper coverage so participants get the most out of their benefits.
What Is Employer-Sponsored Short Term Disability Insurance?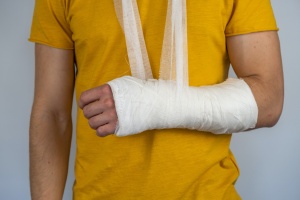 Employer-sponsored short term disability insurance is a group insurance policy that is paid for either by the company and/or the employees who elect to receive coverage. Disability insurance, in particular, protects the employee financially in the event they are injured or ill and cannot work for a temporary period of time. In this case, they are compensated up to the limits that the policy specifies. This also provides important protections for the employer as well.
How eBen Can Help Your Company With Short Term Disability Insurance
eBen offers consulting, brokerage, and administration services for companies with an employee benefits program. We know the specifics of disability insurance and can assist your company with obtaining and integrating a short-term disability insurance policy. At eBen we work to build relationships with our customers and insurance carriers. This helps us be able to provide you with the best coverage possible. Since we have connections with reputable insurance carriers and other industry professionals we are able to offer quality and trusted service to our clients.
eBen Consulting Services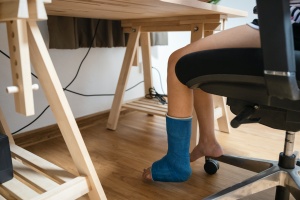 Our eBen consultants are experienced in the insurance industry and understand what is included (and not included) in proposed plans from insurance carriers. We can assist you with developing your employee benefits needs and finding an insurance provider that is able to best serve your company and employees.
eBen Brokerage Services
Our brokerage services allow your company to procure a generous rate for the short term disability policy options you desire for your company. We really understand the difficulties and uncertainties that are often involved with choosing this kind of insurance plan, that is why we take our time to talk you through the steps of acquiring coverage. We bring our expertise to the table to ensure you are paired with a reliable insurance carrier that offers comprehensive coverage for a fair rate based on market analysis.
eBen Administration Solutions
Our administrative solutions for short term disability insurance, along with other benefits programs, allows you to effortlessly monitor everything in one place. Your employees can quickly enroll in employee benefits programs and track their status through our online portal system.
When Should I Consider Short Term Disability Insurance For My Company?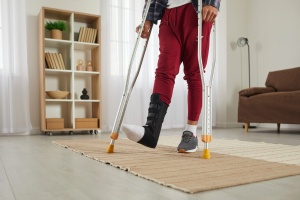 Short-term disability insurance is particularly important for companies whose employees have a dangerous job that carries a higher risk of injury. In this case, insurance is a great risk mitigation strategy as well as a way for employees within your company to protect themselves from financial loss if an injury inside (or outside) of work were to occur.
Are You Ready to Get Started With Short Term Disability Insurance?
eBen has developed relationships with insurance carriers and other industry professionals throughout the decades. If you are considering adding this kind of insurance for your employees, or are interested in other employee benefits, then give our team a call today. We are ready to work with you.