A risk management program is a great way to face risks before they become large concerns and hinder the current and long-term profitability and sustainability of your company. Here at eBen, we specialize in employee benefits, payroll and tax administration, and human resources. We offer consulting, brokerage, and administrative solutions, along with our risk management programs.
What Is A Risk Management Program With eBen?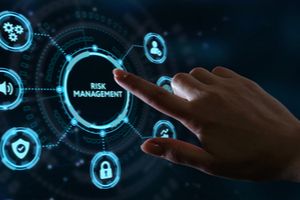 Risk management programs are a way to identify and overcome risks that your company may face now or in the future. This could include risks associated with HR compliance, payroll and tax administration, employee benefits coverages, COBRA, HIPAA, government contracting, and more. Whether you face legal risks, financial risks, or other concerns, eBen can assist with identifying and implementing a risk management strategy.
What Do Our Risk Management Programs Include?
Our risk management programs look different for every client as we personalize our services according to the specific needs and goals of the company. However, in general, our programs typically include a detailed assessment and risk identification, risk management consulting (and brokerage services), and the development of a risk approach.
Risk Identification And Assessment
Our risk management programs usually begin with a detailed assessment of your company. Our professional and experienced team at eBen looks for obstacles your company currently faces or could face in the future. The identification of existing concerns and potential risks in the future is an important step in helping to ensure issues do not arise.
Risk Management Consulting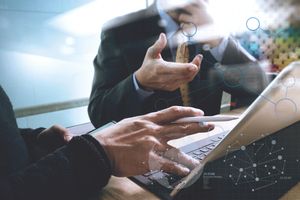 We use our 20+ years of experience in the risk management industry to advise our clients on the best way to handle current and potential problems with their company, especially as it pertains to human resources, employee benefits, and administrative concerns. We also offer brokerage services in the event your company needs certain third-party companies (i.e. insurance carriers) to help mitigate your company's overall risk.
Company Risk Approach and Solutions
Our services also include assistance with creating a risk management approach for your company. This includes finding ways to approach existing risks and solve problems that may be currently hindering the success or long-term outlook of your company. However, our risk approach also includes putting together a plan for dealing with potential problems in the future, so your company is prepared and all within your company understand their role when certain situations arise.
When Should I Consider A Risk Management Program For My Company?
Risk management programs are encouraged for any business that has specific company or industry challenges that they currently face or that may affect them in the future. It is important to have a plan for risk, and we can assist you with creating a strategy that improves the long-term outlook of your company.
Contact The Professional eBen Team Today to Get Started
Improve the long-term outlook of your company through risk mitigation with eBen. We enjoy helping clients identify and manage risks their company faces. You can reach one of our risk professionals at eBen today by giving us a call or sending us a message.