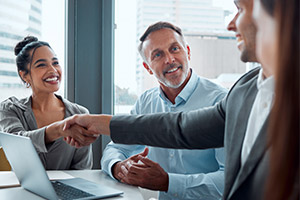 Pay equity has been a pressing issue for years, with states enforcing laws that mandate wage transparency during the hiring process to combat discrimination, promote equal pay, and help bridge the gender pay gap. The provision for employers to share their pay scales empowers prospective employees to be better informed and effectively negotiate their salaries.
Pay Transparency Law Requirements in the U.S.
While state and federal government jobs have listed salary ranges for many years, pay transparency concerns remain common among private employers. Unlike government employers, they have more leeway in what information they must disclose to job applicants and employees. 
Some states have implemented pay transparency laws with the following objectives:
Require employers to disclose salary ranges or wage rates if requested by job applicants or employees.

Require employers to file annual reports that disclose the wage or salary of employees.

Require employers to internally list pay ranges for existing employees or externally for job seekers. 
States with Transparency Laws in Place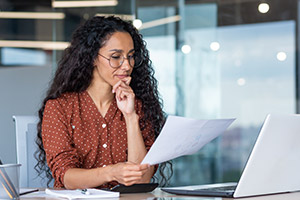 The drive for salary transparency is transforming hiring processes nationwide as more states introduce laws requiring businesses to include salary ranges or wages in job postings. Here are states that have enacted transparency laws in recent years:
California
California's amended labor code now requires employers with 15 or more employees to list salary ranges on their job advertisements, on third-party job boards such as Glassdoor and the business's hiring webpage. Upon request, pay scales must also be provided to employees for the position that they currently hold.
Colorado
Colorado's Equal Pay for Equal Work Act requires employers to announce job openings and advancement opportunities to all employees, in addition to pay ranges, for these job positions. Failure to adhere to this act could result in a substantial fine.
Connecticut
Connecticut's Public Act No. 21-30 requires employers to provide job applicants and current employees with a wage range for the position in which they are applying or are currently employed. Violation of this law could result in a civil penalty against the employer. 
Maryland
Maryland's Equal Pay for Equal Work law requires employers to provide job applicants with a wage range for the position for which they are applying, if requested. Employers who violate this law could face civil penalties after the second violation with fines that increase with each new violation.
Nevada
Nevada pay transparency laws require employers to provide new employees, employees facing a promotion, or employees undergoing position transfers, with salary range or wage information. Violation of these laws could result in a severe fine that includes attorneys' fees and investigative expenses.
New York
Pay transparency laws in New York state are expected to go into effect in September 2023. This will require employers to disclose the salary range in any job advertisement, as well as the salary for transfers or promotions within the company.
Rhode Island
In Rhode Island, employers are required to provide prospective and existing employees with a wage range upon request. The consequence of not adhering to this law is a fine that increases with each violation within a specified timeframe.
Washington
Washington's pay transparency law requires employers to provide existing employees with a wage scale, if requested, prior to a transfer. Employers must also post the salary range in job postings. However, this law only applies to employers with 15 or more workers.
Importance of Pay Transparency in the Workplace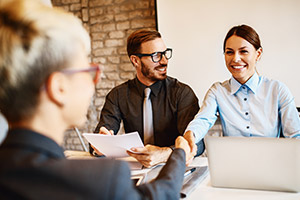 With an increasing number of states implementing pay transparency laws, understanding the benefits of transparent pay structures is crucial. A recent SHRM survey indicated that 74% of employees were less likely to apply for jobs that didn't specify the pay range.
Key advantages of pay transparency in the workplace include the following:
Build Trust

– Maintaining transparent communication regarding compensation can help build trust between employers and employees.

Attract Top Talent

– Job applicants are more likely to apply to a job that offers transparent pay, giving the organization a competitive advantage.

Boost Job Performance

– Pay has a direct impact on how employees feel valued by a company.

Increase Retention

– Employees are more likely to leave their job positions early when transparency in the workplace is not adopted.

Close Pay Gaps

– Employers who are required to disclose compensation data are more likely to take notice of pay disparities. 
Learn How eBen Can Help You Today
At eBen, our goal is to simplify HR and employee benefits, while helping employers manage their risks and improve the value of their benefits. Speak with an expert to learn more.