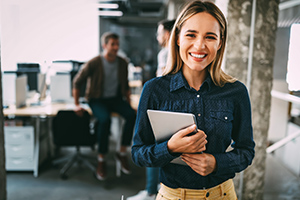 A thoughtfully crafted employee wellness program can elevate your business by boosting productivity, enhancing morale, cutting down on absences, and making your company a magnet for top talent. According to a 2022 SHRM survey, 41% of U.S. firms are already enabling their employees with wellness resources.
Here are actionable steps and practical tips to help you design a truly impactful and standout wellness program.
1. Assemble Your Wellness Plan Committee
The journey towards a successful wellness program starts with a committee. This team will be the heart of your program, responsible for communicating, inspiring, and supporting the organization's wellness initiatives.
Select members from within your organization, as they have the most to gain from a wellness plan. Depending on your organization's size and the scope of the program, your wellness plan committee can be anywhere from 6 to 12 people, preferably from various departments.
2. Take a Pulse on Employee Health Needs
The most effective wellness plans are those that cater to the needs of the employees. Consider conducting a survey to understand what health and wellness benefits your workforce values most. This could range from:
Weight management programs

Mental health services

Smoking cessation programs

Flexible work options

Financial wellness resources

Other wellness perks
3. Set Goals and Track Progress 
Measuring the success of your wellness program is essential. Define clear short and long-term goals, and determine metrics for gauging progress. 
Setting Goals
Start by determining what you want your wellness program to accomplish. Goals should align with both your organization's overall objectives and the needs of your employees. Examples might include:
Increasing employee participation

Improving employee health metrics

Reducing absenteeism

Enhancing productivity

Boosting employee satisfaction
Tracking Progress
Once you've established your goals, decide how you'll measure progress toward them. Here are some ways you might track success:
Employee Surveys:

Use surveys to collect feedback and assess the program's impact on wellness and job satisfaction.

Health Metrics:

Monitor health metrics such as BMI, cholesterol, and blood pressure from screenings.

Participation Rates:

Observe the number of active participants and the most popular activities.

Absenteeism Rates:

Track changes in absenteeism, specifically sick days.

Productivity Measures:

Assess changes in productivity, such as overtime hours or project timelines.

Retention Rates:

Measure program influence on retention rates over time as an indicator of satisfaction and engagement.
Remember, it's important to revisit these goals and measurements regularly. Wellness is a long-term investment, and your program should evolve as your organization and employees' needs change.
4. Assess Financial Needs and Establish a Budget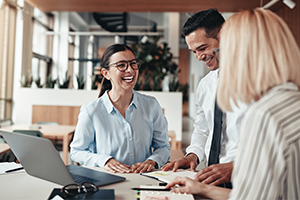 Every effective wellness program is backed by a realistic budget. It's important to establish a budget that's financially feasible and impactful. 
When setting a budget, consider the following potential expenses:
Program costs

Provider fees

Incentive costs

Gym memberships or wellness classes (if applicable)
5. Boost Participation with Program Incentives
Employees often need incentives to get involved in health and wellness plans, especially if the wellness program is new. To encourage participation, consider offering incentives that employees find attractive. This could include:
Monetary rewards

Additional paid time off

Wellness-related prizes such as a fitness smartwatch or reusable water bottles
6. Communicate Wellness Program Benefits
Communication is key when launching a wellness program. Let employees know about the benefits and perks of the program, and make sure to announce the available incentives. Make your wellness plan committee a point of contact for any questions or concerns from employees. Information about the wellness program should also be easily accessible online.
7. Implement Sought-After Wellness Perks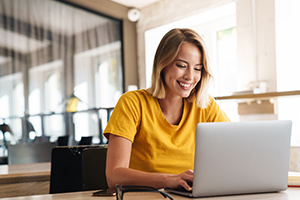 There's no one-size-fits-all approach to developing a competitive wellness program. While some companies focus on biometric screenings, fitness classes, flu shots and other wellness services, there are many other ways businesses can introduce everyday wellness perks.
For instance, consider offering:
Healthy snack options in the office

Encouraging personal time off and self-care

Reimbursements for health and wellness expenses
Supporting Your Journey Towards Enhanced Employee Wellness
Interested in learning more about customized wellness programs? eBen can provide resources to support your journey toward improving employee wellness and morale. If you have any questions or would like to learn more, don't hesitate to reach out to us at (910) 518-9338 or fill out our convenient online contact form. We're here to guide you.