How the Supreme Court's reversal of Roe vs. Wade is impacting group health plans
By reversing nearly 50 years of reproductive protection, the United States Supreme Court has pushed some employers into a new morass of uncertainty.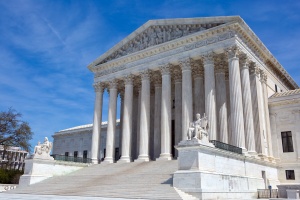 While many consider possible responses to the Dobbs decision (from doing nothing, adding specific protections for abortion and travel benefits, or offering abortion coverage outside the confines of group health insurance plans), nearly every possible reaction lacks the perfect "answer" that many employers want and need moving forward.
Legal Importance
The legal issues are complex, between the intersection of state insurance laws (for fully insured plans), ERISA, the Internal Revenue Code, Biden executive orders, and state laws aimed at restricting abortion and potentially charging those who help others obtain an abortion criminally or expose them to civil penalties, there is much to consider and navigate.
For many employers, deciding what to do will depend on how Dobbs impacts their employees, dependents, customers and their public perception. Many large employers have already taken the first step of stating their intent to protect the right to abortion for those covered on their health plan.
Notably, the states where their employees and dependents live will play a huge part in their decisions. If they live in a state where the procedure will be considered criminal behavior, how do you best protect their rights and protect against legal repercussions?
Along the same lines, the ability to recruit and retain employees will play a part in employers' decision-making on this issue.
From a legal perspective, an employer's process will depend on whether the employer's group health plan is self-funded or fully insured. In considering the options, the difference between these two ways of financing health care will dictate whether there is any flexibility to change benefits.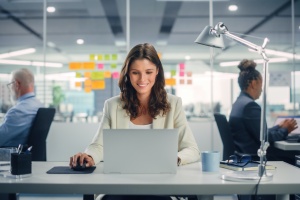 Notably, states where abortion is restricted, or illegal, will see group health insurance products (which are fully insured and subject to state laws) have little, if any, options for covering abortion services. The only mechanism available will be a Medical Expense Reimbursement Plan, allowed under Section 105 of the Internal Revenue Code (also known as a Health Reimbursement Arrangement or HRA), that would be integrated with the group health plan to provide coverage for both benefits and travel associated with receiving that care in a state outside where the health insurance product has been issued.
Self-Funded Insurance Plans
Employers that sponsor self-funded plans (and therefore exempt from state benefit mandates, not a total shield against legal concerns) will have greater flexibility in preserving access to abortion as a paid benefit. Like the fully insured plans though, providing travel benefits to a state would be necessary to allow an employee or dependent to have access to abortion services (what the federal tax rules deem to be medical care that is not available where the patient lives).
While reasonable travel expenses are considered a valid medical expense under IRC § 213(d) (with the cost of transportation (which is not capped under federal law) and overnight stays (which are limited to no more than $50 per night), there are numerous complications:
Limitations on what can be paid under travel expenses. First, the low per evening limit on lodging will result in employers choosing to pay more, but they must remember that amounts above that limit would be considered taxable income, requiring the employee to pay taxes on the amount above $50 per evening. Second, the tax code does not provide for tax-free reimbursement for the cost of meals while traveling.
Limiting the Application of Travel Expense Reimbursement. One of the greatest concerns that come up as compliance consultants consider options has been how to prevent an overly broad application. Many will consider limiting the coverage to specifically abortion; however, this may create some concerns about discrimination, specifically federal protections for pregnancy or religious considerations. The safer way may be to allow for the reimbursement for travel expenses for the purpose of obtaining medical care that is not available (or legal) in the state of residence. This will avoid some obvious discrimination concerns but is not guaranteed to protect against state laws that attempt to pursue criminally, or through civil penalties, those who help another person obtain access to abortion services.
There will be ongoing efforts in many states to undermine this flexibility. The threats against employers who "facilitate" those who travel to another state have already been raised in those states with laws that criminalize or prohibit assisting another person in obtaining an abortion. ERISA does not necessarily preempt those laws' application in a group health plan. While most believe that these laws are probably not constitutional, there is a very high likelihood that these matters will be the subject of future legal action and review by the courts. Employers must consider whether they are willing to become the "test" case considering the time, associated costs, as well as the very public nature of any such case.
Additional Implications
At the same time, there will be significant efforts by those seeking to protect access to abortion. The White House and the Department of Justice have already taken action to protect against discrimination caused by limitations on abortion access in some states. This includes providing federal directives about preserving physician decision-making, asserting protections under Mental Health Parity and other discrimination laws such as the Americans with Disabilities Act, Title XI, and likely intervention to protect access to cross-state travel.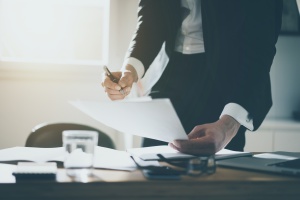 One final issue that must be considered, in both plan design, and compliance with the Affordable Care Act's preventive mandates of access to abortifacients – prescription or over-the-counter medications that may cause chemically what some state laws may prohibit as a medical procedure. Recent federal guidance issued by the Centers for Medicare and Medicaid Services (CMS) establishes the requirement that pharmacies both make available and dispense these medications. Further ACA regulations mandate contraceptive access at no cost, which includes access to at least one type of abortifacient.
Some states may also attempt to restrict or prohibit the delivery by mail of abortifacients, but the practical reality is that any such restrictions will be nearly impossible to enforce.
In conclusion, the next few months will be filled with a level of uncertainty and paralysis on the part of employers, but considering even the practical realities of certain actions (for example, a travel reimbursement benefit will require an employee to report the need to travel for abortion care for themselves or a family member to their employer), the next steps must be taken with care to provide access and protect against known and unknown penalties.
Contact eBen For Your Benefit Needs
Our team of benefits consultants at eBen is prepared to help employers consider their options and to find a solution that meets your unique needs. Reach out to us today by phone or submitting a web form!