Under a new proposed rule, employers would have many more options when verifying employment eligibility using the I-9 Form.
While not yet finalized, the new rules envision a few fundamental changes to how employers have reviewed identification and completed the I-9 Form during the new hire process. The first, and most important, would allow employers to continue providing remote verification as an alternative to the traditional "in-person" mandate that has long been in place.
Updates To Form I-9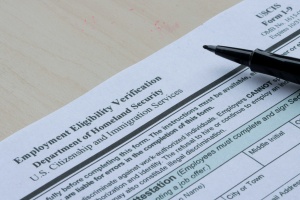 Permitting ongoing flexibility with the review and approval of I-9 using remote verification of identity documents (e.g., driver's license, passport, etc.) as there has been during the COVID-19 pandemic, there is also the promise of a virtual review option being available on a permanent basis. However, the notice says any such proposal would be created under a separate set of regulations in the future.
Beyond the ongoing remote review process, the notice is seeking feedback on several other issues associated with the I-9 process such as:
Reducing fraud, including how to identify fraudulent documents.
Avoiding discrimination in the I-9 process with proposed mandatory anti-discrimination training for those collecting and reviewing identity documents.
Protecting the privacy of employees, specifically to avoid potential misuse of information provided for identity theft.
The hope is that employers and employees will be better supported through a more efficient and flexible I-9 process than is currently in place. The expectation is that the final rules will be released in 2023.
Contact eBen For More Info
eBen has operated in the HR industry for more than twenty years. Throughout the decades, we have formed strong partnerships with industry leaders to offer the most comprehensive and beneficial HR compliance services possible. To learn more about our HR compliance services, contact us today via phone or message.