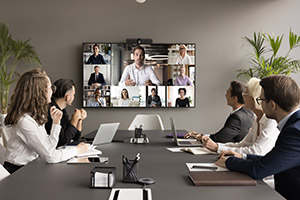 After several years of working from home, many companies are finding it difficult to make a smooth transition back into the office. As a result, the growth of hybrid schedules has risen significantly post-pandemic, with more than 70% of U.S. employers embracing hybrid work models, according to a recent Littler Mendelson PC report. 
While remote and hybrid work schedules deliver unique opportunities, such as fewer expenses, greater flexibility and a better work-life balance, they also present certain risks. Less face time can lead to workplace disconnect, negatively affecting motivation and productivity. In-person work creates a human connection and promotes employee growth while also enhancing collaboration, fostering teamwork and facilitating creativity. 
Supporting Flexibility in the Workplace
Many organizations have undergone significant changes over the last few years. However, companies are experiencing greater difficulty in finding and keeping employees, motivating employers to offer enhanced salaries and benefits to attract and retain workers. A tight labor market has become a new reality for many businesses, with fewer people looking for jobs or filling available jobs.
Achieving flexibility in the workplace is now more important than ever. Today's employers must be willing to adjust in order to accommodate employees' unforeseen circumstances and make changes that  benefit the company, such as being flexible with scheduling and assignments. Examples of how employers can become more flexible in the workplace include:
Offering different types of work environments, such as options for either collaborative or private spaces.

Providing non-traditional scheduling, increased paid time off (PTO) and flex time.

Rewarding employees who provide constructive input.

Encouraging creative thinking across the workplace.

Implementing different management styles based on employee preferences and work styles. 
Transitioning Workers from Home to the Office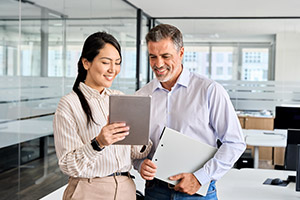 Before transitioning employees from home to office, it is important for employers to understand the challenges they may face and how to support workers as they adjust to the new "normal." The following tips and strategies can help employers ease workers back into the office. 
1. Be Transparent
The COVID-19 pandemic spread fear across the country and many employees are still emotionally affected. It is important for employers to be transparent about the measures that they have taken to keep employees safe and comfortable as they return to the office. This may involve updating building infrastructure, adjusting furniture layouts, posting signage to enforce best practices, and creating a strict schedule for disinfecting work areas. 
2. Offer Time to Adjust
Returning to the office after a long period of remote work can be tough on employees. Consider giving staff plenty of time to adjust to this transition to make the move easier and less abrupt. This could mean gradually increasing the number of days that staff must come into the office or providing a timeline that allows employees plenty of time to establish daycare for their children and attend to other priorities. 
3. Request Feedback
Employees want to know that they are being heard and that their employers care about how they feel. When transitioning employees back to the office, implement feedback from workers about how positive changes can be made to benefit everyone. Set up a platform that allows employees to provide feedback, even anonymously if desired. Also, consider setting up focus groups to give employees more power over what works best for them and the company.
4. Introduce New Amenities
Many employees have gotten used to the comfort and convenience that working at home has provided. It can be difficult to replicate these amenities in the workplace but there are ways in which employers can help humanize the work experience while focusing on the emotional and physical health of employees. Consider setting up lounge areas where workers can decompress, offering healthy snack options, or creating alternative workspaces such as a work café. 
5. Promote Collaboration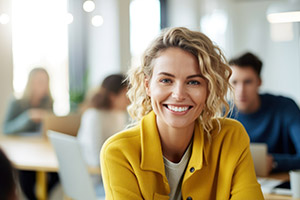 Returning to the office often requires employees to get to know their old team members again and meet new team members for the first time. Creating a place where teams can communicate and collaborate can help ease this transition. Rethink how the office should be set up and consider rearranging the space to support group work. Develop brainstorming rooms that contain lots of shared spaces and whiteboards, or product-testing rooms where teams can build and test new products.
Get Back to the Office with Help from eBen
Make the transition from home to the office more flexible and rewarding with help from eBen. Discover how we can help you today!