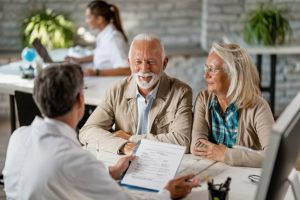 Medicare is a national health insurance program that provides subsidized healthcare services to individuals aged 65 and older or individuals who qualify due to specific disabilities. Each year, the Medicare open enrollment period spans from October 15th to December 7th.
During this time, existing enrollees have the opportunity to switch plans, update their prescription coverage, or add and remove different components of their coverage. With Medicare open enrollment on the horizon, it is important for individuals to assess their health and prescription drug needs and compare coverage options.
Pro Tips for Navigating Medicare Open Enrollment
Understanding Medicare open enrollment enables enrollees to maximize the use of their health services. Although changes will inevitably occur regarding plan cost, coverage, and network access, the right tools and resources offered by knowledgeable consultants can help ensure that employee health needs are met.
The following tips can help enrollees better navigate Medicare open enrollment:
Review current plan details.

These details are generally sent out each fall in a Plan Annual Notice of Change (ANOC). The ANOC includes possible changes in cost, coverage, and other components that will be effective in January. Enrollees should review these changes to determine if the plan will continue to meet their needs in the next year.

Use available tools to compare plans.

Make use of available online tools to compare costs and coverage options, such as this

Medicare plan finder.

Login or enter your zip code and answer a few questions to narrow your search. Consider all aspects when selecting a plan, such as cost, coverage options, provider network size, and whether a referral is needed to see a specialist. 

Receive guidance through counseling.

Enrollees that require additional guidance should consider free counseling services, such as the State Health Insurance Assistance Programs (

SHIP

). Enrollees can use the SHIP Locator to find services in their local area.

Understand different Medicare plans.

Original Medicare refers to Part A, which provides hospital insurance, and Part B, which provides medical insurance. Other enrollment options include Medicare Advantage Plans (Part C) which are offered by private insurance companies, Medicare Part D, which is a stand-alone prescription drug plan, and Medigap, which is coverage used to fill gaps in Original Medicare plans. 
Enrolling in Medicare coverage when eligible is critical as it guarantees access to essential healthcare services and can protect enrollees from high medical costs. Working with a qualified benefits consultant can ensure no steps are overlooked and benefits are properly managed to mitigate risks.
Common Mistakes to Avoid During Medicare Open Enrollment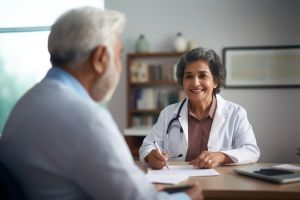 While it is common for health plans to change from year to year, enrolling or re-enrolling in Medicare does not have to be a challenge. There are several simple steps enrollees can take to ensure they get the coverage they need while avoiding mistakes, such as missing enrollment windows, or special enrollment periods that may be available to individuals aged 65 or older who are still working and covered under a group health plan. 
What enrollees can do to avoid these common mistakes:
Be on the lookout for important notices in the mail from healthcare providers regarding changes in coverage or upcoming open enrollment periods, especially in the fall when Medicare open enrollment begins.

Evaluate prescription drug coverage to determine if the current plan is still cost-effective or if switching to another plan would save money. Note that not enrolling in Part D when first eligible could result in penalties later when prescription drug coverage is needed.

Review costs associated with Medicare health services when choosing a new plan or modifying an existing one. Enrollees may be responsible for a range of expenses, such as premiums, deductibles, coinsurance, and copayments.

Understand that Medicare enrollment differs from Medicare renewal. It is common for a person to assume that once they enroll in Medicare, their plan will automatically renew. While this is often the case, there may be instances in which a person will need to review and re-enroll to maintain coverage.

Identify possible changes in provider networks. Enrollees should confirm that their preferred doctors and hospitals are in-network to avoid potential non-coverage or higher-than-normal medical expenses.
It is easy to overlook simple mistakes when enrolling or re-enrolling in Medicare. Missing important deadlines, delaying enrollment, or selecting the wrong plan or coverage options could result in possible gaps in coverage or increased expenses. By preparing before the Medicare open enrollment period begins, enrollees can avoid these common pitfalls. Speaking with an experienced benefits consultant can help eliminate any concerns.
Discover How eBen Can Assist You
Knowing what to expect and how to prepare for Medicare open enrollment can help enrollees avoid common mistakes and maintain the coverage they need for better health and wellness.
Use our convenient online contact form to learn how eBen can assist your business with open enrollment.