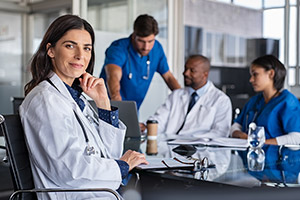 The American Hospital Association estimates that regulatory compliance costs the healthcare industry over $200 billion per year. While many of the healthcare compliance issues revolve around patient information, patient safety, and billing practices, compliance and reporting related to the Affordable Care Act (ACA) can be a significant challenge for organizations in the industry.
Fines related to noncompliance can be substantial, and compliance and reporting can be a complex and time-consuming process, making it imperative for healthcare organizations to understand how to manage ACA compliance effectively.
Healthcare organizations should be mindful of these four variables:
Turnover and Rehires – High turnover rates in entry level positions like certified nursing assistants, technicians, and housekeeping can also make ACA reporting more challenging. When an employee is rehired into the same organization within 13 weeks, their ACA status does not change, but after 13 weeks they are treated like a new employee for ACA tracking purposes. Updating and managing payroll data on a more frequent basis will guarantee eligible employees receive appropriate health coverage.
Variable Hour Staff – One of the greatest challenges healthcare organizations face, in terms of ACA compliance, is variable hour staff. Scheduling staff on the basis of need means employees will have varying schedules and many employees will work part-time or multiple jobs. Healthcare organizations that qualify as applicable large employees (ALEs) must keep meticulous records of employee's hours worked to report accurately and avoid penalties as this makes it challenging to identify which employees meet the ACA standard of full-time.
Control Groups – Aggregating employee data for reporting can be challenging for healthcare organizations that comprise multiple entities with different EINs. If employees work at multiple locations, their hours must be tracked to determine their ACA full-time status and the correct entity must produce the employees' 1095-Cs.
More Employees that Qualify for a Subsidy– The healthcare marketplace offers higher potential subsidies to entry level employees such as medical technicians, CNAs, and housekeepers whose salary could qualify them for a subsidy on the marketplace. This increases the risk of penalties for your organization as there is a higher likelihood of employees going to the marketplace and getting a subsidy. Ensuring all eligible employees are offered health care coverage and keeping documentation to prove these offers will help maintain compliance.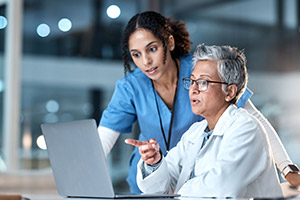 To simplify ACA reporting and compliance, healthcare organizations can take advantage of tools that track hours across various locations and organize and consolidate existing data to fulfill reporting requirements.
By streamlining processes and reducing the risk of costly penalties for noncompliance, these solutions can help organizations save time and money.