HR compliance is imperative to ensure the successful operation of your company. Violations of hiring and workplace practices could result in fines, lawsuits, and internal company conflicts. When you choose eBen for your HR compliance needs, you can trust you are receiving quality advice and service.
What is HR Compliance?
HR compliance is the establishment of HR processes and systems that allow your company to follow all applicable laws as it relates to employment, benefits programs, and work practices. eBen offers HR compliance services to help your company establish and manage HR practices in a lawful manner.
What Do HR Compliance Services With eBen Include?
Here at eBen, we personalize our approach for every client. We start by getting to know you, your company, and your human resource objectives. Some of the more common services that we provide for our clients include HR consulting services, an online management system, employee benefits consulting, and administrative solutions.
HR Consulting Services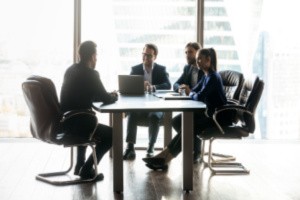 Our HR consulting services involve a detailed evaluation of your company's existing HR system and practices to check for violations or complications. Our consulting team takes the time to learn your company, industry, and HR needs and goals so that we can offer personalized advice, whereas many of our competitors simply take a cookie-cutter, one size fits all approach. From there, we are able to provide you with consultation on how to improve your HR operations to ensure compliance.
HR Management System (HRMS)
eBen, along with our industry partners, offers an enterprise-level Human Resource Management System (HRMS). This innovative HR technology provides your company with the ability to integrate all aspects of your HR department into a single, easy-to-use software.
Our employee benefits consulting services can also assist your HR professionals and department. We can help ensure you are able to personalize your employee benefits options and procure the best rate and the most comprehensive coverage possible to improve the overall satisfaction of your employees and workplace overall.
Employee Benefits Administrative Solutions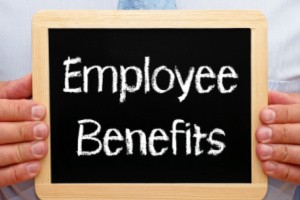 Our administrative solutions, which include an online portal system that makes enrollment and management processes easy for employees and HR professionals, is a great way to help ensure HR compliance within your company.
Our online portal system, among other important purposes, allows you to manage all benefit coverage, plan administration, and employee communication online, perform online enrollments and terminations, and access all employee coverage elections or changes for approval (perpetual or open enrollment). Your HR department can also track important dates related to COBRA, HIPAA, and other relevant compliance measures, among a range of other potential uses to help ensure HR compliance.
Contact eBen for Your HR Compliance Needs
eBen has operated in the HR industry for more than twenty years. Throughout the decades, we have formed strong partnerships with industry leaders to offer the most comprehensive and beneficial HR compliance services possible. To learn more about our HR compliance services, contact us today via phone or message.