Key person insurance is a type of life insurance for a key person in a business. A key person is usually the owner, the founders of the business, or in some cases, a key employee or two. These are individuals who are critical to the business, and without them, the business would suffer.
How Does Key Person Insurance Work?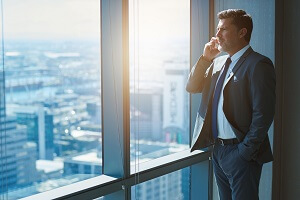 Key person insurance provides businesses with financial protection if the sudden loss of a certain individual within the company would profoundly affect the company's operations. Death benefits provide businesses with time to find a new person or to take other strategies to save or shut down the company.
With key person insurance, a company purchases a life insurance policy on a certain employee, pays the premiums and is named the beneficiary on the policy. If the employee were to die, the company would receive the policy's death benefit.
These funds can be used for a wide range of purposes, such as recruiting, hiring and training a replacement. If the business does not want to continue operations without the key person, they can use the money to distribute to investors, pay off debts or close down the business in the most efficient manner.
Key person insurance can protect businesses from a wide range of risks. For example, it can provide:
Insurance to protect partnership and shareholder interests. This typically allows the surviving partners and shareholders to purchase the financial interests of the deceased employee.
Insurance to protect profits, such as offsetting any lost income from delays or cancellations of business projects.
Insurance for anyone that is involved in guaranteeing banking facilities or loans. The value of the insurance coverage is generally equal to the value of the guarantee.
When Should Key Person Insurance Be Considered?
There are many circumstances in which key person insurance should be considered, such as when a company is applying for a business loan or other financing. In some cases, a lender or investor will require a business to take out this type of life insurance as collateral.
With this type of "collateral assignment" policy, any death benefits go directly to repay the loan first, and any remaining funds belong to the business. There are also other scenarios in which a key person insurance policy can be useful, such as:
If a business is named after the owner or another key person
If the business is significantly linked to a person's skill set, reputation or financial viability
If the business is run by a sole proprietor who wants to provide his or her heirs with an insurance payout to pay off debt and close the company
If the business is a partnership and both partners want the ability to buy out the other's shares in the event of an untimely death
What Types of Life Insurance Can Be Used as Key Insurance?
Any type of life insurance can be structured for use as key person insurance. However, it is important to choose a flexible policy. Permanent life insurance can be costly and a company's needs can change over time. For this reason, term life insurance is often recommended as key person insurance. Here is a look at how these policies work:
Permanent Life Insurance – A permanent life insurance policy provides policyholders with lifelong protection. A portion of the premiums is paid into a cash-value account which appreciates over time. Permanent life insurance policies also accumulate value and can later be sold in a life insurance payout.
Term Life Insurance – A term life insurance policy covers a policyholder for a certain amount of time, usually between 10 and 40 years. While it is not lifelong like a permanent life insurance policy, it is less expensive. Many businesses choose a key person insurance policy tied to the key person's retirement date.
How Much Life Insurance Do You Need?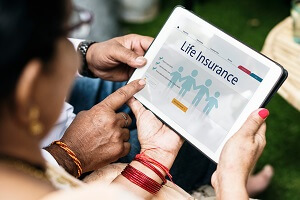 How much life insurance a business needs for a key person will depend on how much the company relies on the person and what type of employee they are. Ideally, a business should purchase enough coverage to avoid any negative impacts if the key person is unable to continue working.
Common techniques used to determine the best amount of key person life insurance include:
Percentage of Profits or Revenue – Profit or revenue is multiplied by the number of years it might take to replace an employee.
Multiple of Compensation – An employee's compensation is multiplied by how many years it would take the business to replace them.
Cost to Replace – The cost of interviewing, hiring and training a new person to replace a key person, including any money lost during this period of time.
Get Started with an Experienced Benefits Consultant
The experienced benefits consultants at eBen can help businesses who rely heavily on certain employees to acquire the right amount of key person insurance. For more information or to get started, contact eBen Employee Benefits today at (910) 518-9338.